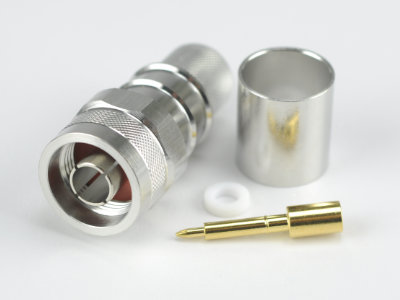 Up to now, our product range mainly comprised Amphenol Times Microwave Systems cables by the metre.
New in the range are now the matching TNC and N connectors for the LMR195 and LMR600 cables.
Below you will find a compact overview of our delivery programme of cables and connectors from Times.
TNC-plug, 7-16 DIN plug and N-plug for LMR195 and LMR600
TNC plug, straight, crimp

7-16 DIN plug, angle 90°, crimp

7-16 DIN plug, straight, crimp
…