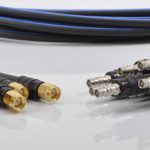 Are you looking for a special cable?
Then you´ve come to the right place. According to your wishes and requirements, we produce individual cables. We also produce coaxial cables suitable for your application.
For this purpose, you can select from all connection types and connectors. Below, you see a small selection from our previously […]
Continue Reading

→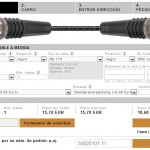 Cable Assembly with our cable Configurator:
Choose your best combination from over 100 different Plugs and Sockets, as well as over 100 different cable types. A large storage capacity allows a rapidmanufacturing in Karlsruhe! You can use our interactive cable configurator based on images and associated information – order online and the cable can be with you the next day!
Search

We are at your service!

+49 721-6057 100
Phone Monday - Thursday
8:30-12 CET / 13-16:30 CET
Friday 8:30-12 CET
Tel. +49 721 6057100



Legal matters

All trade marks are property of their respective manufacturers - errors excepted -
All rights reserved.
All texts, images, graphics, mulitmedia files as well as the layout are subject to copyright and the laws protecting intellectual property.
The further processing may not be carried out without the explicit consent of arnotec GmbH