Pin assignment D-Sub
The D-Sub connector is widely used and means "D-Subminiature" in English.
It is used, among other things, in the field of computer systems and data processing. It can also be used to transmit low-frequency signals.
A great advantage is the mechanical locking of the connector. This is realised by two lateral screw connections. The usual threads are either the metric M3 or UNC 4-40. Please make sure that the socket and plug have the same thread type.
As a rule, this is the D-Sub variant with the number of contacts of 9-, 15-, 25-, 37- or 50-pole.
Pin assignment D-Sub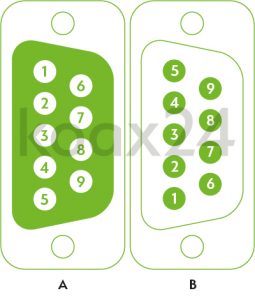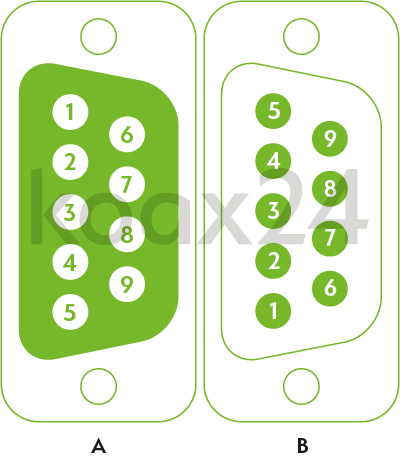 ---
Coaxial cable with D-Sub connector
We create a cable whip or cable distribution from D-Sub connector to coaxial cable with the appropriate connector of your choice. Examples can be found below.
As a rule, the signal distribution at the D-Sub connector or at the D-Sub socket is realised via a suitable printed circuit board. This guarantees consistent quality and optimises the spacing of the connection to an optimum.
This connector type is available on request.