Now new: cover caps for coaxial connectors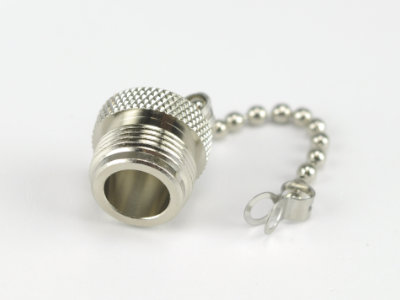 Consistent performance and quality are very special concerns for us. To ensure that this remains the case in the course of your application, we have now added Telegärtner cover caps to our range. These protect your connectors from external influences such as dust as long as they are not connected to your application. For convenient handling, our cover caps are also optionally available with chains so that they do not get lost when not in use. Every cover cap in our range is waterproof to IP67 or IP54.
Protect your cable assemblies now with our new cover caps!
Designation

Additional text

Cover cap with chain for N and UHF plugs

IP54

H00010A0000

Cover cap without chain for N socket

IP67

H00010A1121

Cover cap with chain for N and UHF socket

IP67

H00010A1122