Antenna cable for LTE, 3G, 4G, 5G, WLAN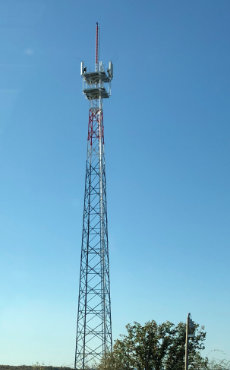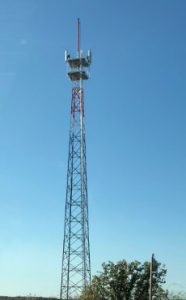 The following table consists of high-quality, weatherproof antenna cables with low attenuation. The quality of the cable type (attenuation) and its length play a very important role, especially when connecting antennas to the transmitter over longer distances.
You can put together and order all cables exactly to your needs in our cable configurator.
Important for the correct selection of the antenna cable:
For which frequency should the cable be designed?
Is there a bending radius to be considered?
Is the cable for fixed installation or for mobile use?
How long should the cable be?
Advantages of koax24-confections:
high-quality workmanship and brand quality of both cables and connectors
produced precisely for your application
high variety of cable types with different characteristics from well-known manufacturers
New in our programme: LMR-600 and LMR-600-FR from Times Microwave.
Designation
Outside diameter
Halogen-free
Frequency max.
attenuation for 1000MHz
Bending radius
Data sheet
Price
link
Type
[Ø/mm]
[Ghz]
[dB/m]
[mm]
[pdf]
[in €/m]
[shop]
LMR-195 (Times MW)

Ø 4.95 mm

6

0.38

13

1,734 EUR

050123
H-155 PE WC-55

Ø 5.4 mm

3

0.3

35

0,465 EUR

050119
H155 PE (Belden)

Ø 5.4 mm

3

0.31

35

0,982 EUR

050322
RF 240 LSNH

Ø 6.1 mm

6

0.26

31

0,577 EUR

050232
LMR-240 (Times MW)

Ø 6.1 mm

6

0.26

19

2,300 EUR

050152
LMR-400 (Times MW)

Ø 10.29 mm

6

0.13

25

2,942 EUR

050130
HF 400 ZH

Ø 10.3 mm

6

0.13

52

1,816 EUR

050229
LMR-600 (Times MW)

Ø 14.99 mm

8

0.08

38.1

6,389 EUR

050271
LMR-600-FR (Times MW)

Ø 14.99 mm

8

0.08

38.1

9,503 EUR

050304
---
Overview of the frequency bands
Frequency indication for the EU
| Application | Frequency band EU | available antenna in the shop | |
| --- | --- | --- | --- |
| RFID | 865-868 MHz (UHD) | Directional antennas | |
| LTE (4G) | 800 / 1600 / 2600 MHz | Round jet / Directional antennas | |
| WLAN / Wifi | 2,4-2,485 GHz / 5,15-5,725 GHz | Round jet / Directional antennas | |